Bed bugs received a big reproductive boost in the early 1900s, when central heating of buildings became common. By the turn of the century, cast iron radiators were delivering warm air to every room in the house, a process made even easier in the 1930s by electricity, fans and forced air heating.  This enabled the bugs to thrive year-round, whereas before that, populations followed a more seasonal trend, increasing as the weather warmed. Besides being introduced on infested items, the bugs sometimes moved from house to house, escaping through exterior windows and doors and traveling along walls, pipes and gutters.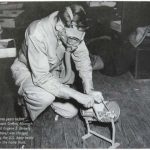 During the war years, bed bugs were transported on bedding into many public air-raid shelters. They also feasted on sleeping soldiers in barracks and battlefront trenches, and were spread on belts, backpacks, canteens and helmets. One interesting account from World War I states, "In the East African campaign the bugs invaded the cork lining of the sun helmets of the soldiers. As the helmets were piled together at night, all soon became infested and the soldiers complained of bugs attacking their heads."
In the early 1900, a Chicago court ruled that no one shall be required to pay rent for a house or apartment that was infested with bedbugs.
In Europe in the 1930s and '40s, an estimated one-third of dwellings in major cities had bed bugs. In the 1930s, a survey of 3,000 moving vans in Stockholm, Sweden found bed bugs on 47% of the vans inspected,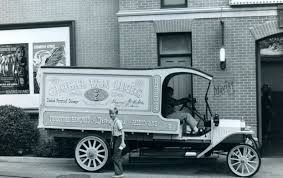 foretelling big concerns for moving and storage companies today.