Pest Control Services for Schools, Colleges & Universities
Aardvark Pest Management understands the numerous challenges that school officials and administrators struggle with to ensure the safety of their students, staff and visitors. Because of this, we employ a specialized pest management system that is specifically suited for educational students. This system reduces (with the help of IPM) the use of pesticides while still providing a pest free environment within the facility.
Keeping Students Safe
When working within or around educational institutions The Aardvark's number one, most important priority is to ensure the safety of the students and staff that operate within the school on a daily basis. By implementing Integrated Pest Management  we are able to use environmentally safe pest control solutions that use pesticides as a final resort to eradicate the pests at hand.
Our highly trained staff will begin with a thorough inspection of all classrooms, offices, cafeterias, dorms and any other building type to fully evaluate the type of pest problems that are occurring. This allows us to craft a custom tailored pest management solution that is customized for your exact need, not somebody else's.
School Integrated Pest Management
Integrated Pest Management is a unique process for preventing pests with minimal impact on the environment and human health. The process begins by properly identifying and monitoring the pest situation and then moves into controlling the pest through the use of physical, biological and finally chemical control methods to eliminate the issue.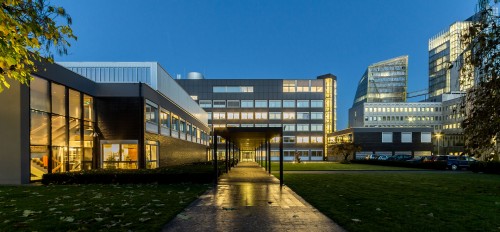 This system works especially well in educational environments where human safety is the number one priority. By exhausting all options such as trapping and relocation first, IPM leaves the most critical tactics for last and uses prevention as the first wave of defense against pests of all sizes. By properly using preventative measures around educational facilities we have had great success with stopping infestation before it happens, leaving our clients happy knowing that the problem was solved before it ever became an issue.