About Marty
Martin Ove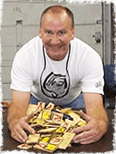 rline, founder of Aardvark Pest Management in Philadelphia's Frankford section, made his mark on the City's commercial pest control industry by maintaining a strong connection with his Philadelphia roots while cultivating progressive pest control expertise. Now being at the helm of The Aardvark for approximately 2 decades, Overline joins Philadelphia's inaugural E-200 class with both eyes firmly on the future. Since its founding in 1995, Aardvark has defied the widely-held stereotype of pest control as an unsophisticated and chemical-dependent discipline.
Aardvark's hallmark is its integrated approach to pest management, using practical, pesticide-free solutions to pest problems whenever possible. Aardvark's long-term contracts with corporate, healthcare and academic giants are a testament to the successful balance that Aardvark has achieved between this commitment to eco-friendly methods and more-tha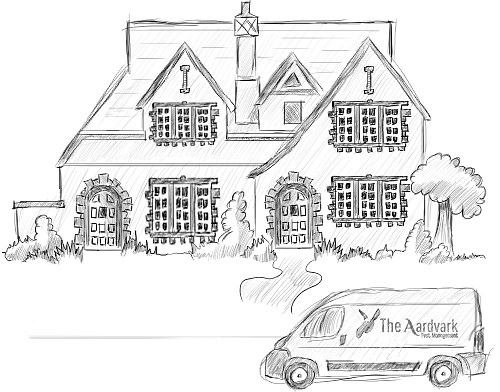 n competitive results.Achieving and maintaining that balance has been Overline's passion for the more than thirty years that he has worked in the pest control industry.
Since beginning that career in 1978 as a U.S. Airforce Entomology Engineer, Overline has recognized that modern pest control is an art form – a skilled combination of learned pest identification and pest management techniques, investigative skills honed over years of on-the-job experience, and instinct. As the wholesale pesticide use that fueled the United States' post World War II pest control industry fell into disfavor in the modern era, industry leaders like Overline began to view chemical pest-fighting techniques as a last resort, favoring a more intellectual attack on pests.
Instead of responding to a pest report with an automatic chemical application, Overline thoroughly investigates the scene to properly identify the species of pest, taps his knowledge of that pest's living habits, and eradicates it using the most target-specific, earth-friendly technique available. In the majority of infestations, Overline finds that forcing a creature from an environment often only requires putting stress on it by removing its harborage or eliminating its food and water source. Firmly committed to a greener practice of pest control, Overline has taken an active role in educating a new generation of pest management professionals.
In 2006, Overline was el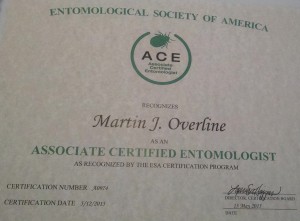 ected Governor of the Pennsylvania Pest Management Association for Southeastern Pennsylvania. In that role, Overline oversees the organization's rigorous certification and continuing education programs. Overline's native Philadelphia has embraced his progressive pest control techniques and his pest control company, Aardvark. Now 10 employees strong, Aardvark serves some of Philadelphia's most inveterate institutions, like the University of Pennsylvania Health System, Drexel University, the Philadelphia International Airport, the Philadelphia Police and Fire Departments.
As one of only 20 members of Philadelphia's inaugural E-200 class, Overline is intent on taking control over Aardvark's next stage of growth. Now, for the first time ever, Overline will receive a formal business education, courtesy of the E-200 Initiative's condensed, MBA-like curriculum. And, when Overline graduates from the Initiative, the eyes of all of Philadelphia will be on him, looking to him and his classmates to use their new arsenal of business skills to take their businesses and with them the City of Philadelphia to the next level.